Phish in Wonderland rerelease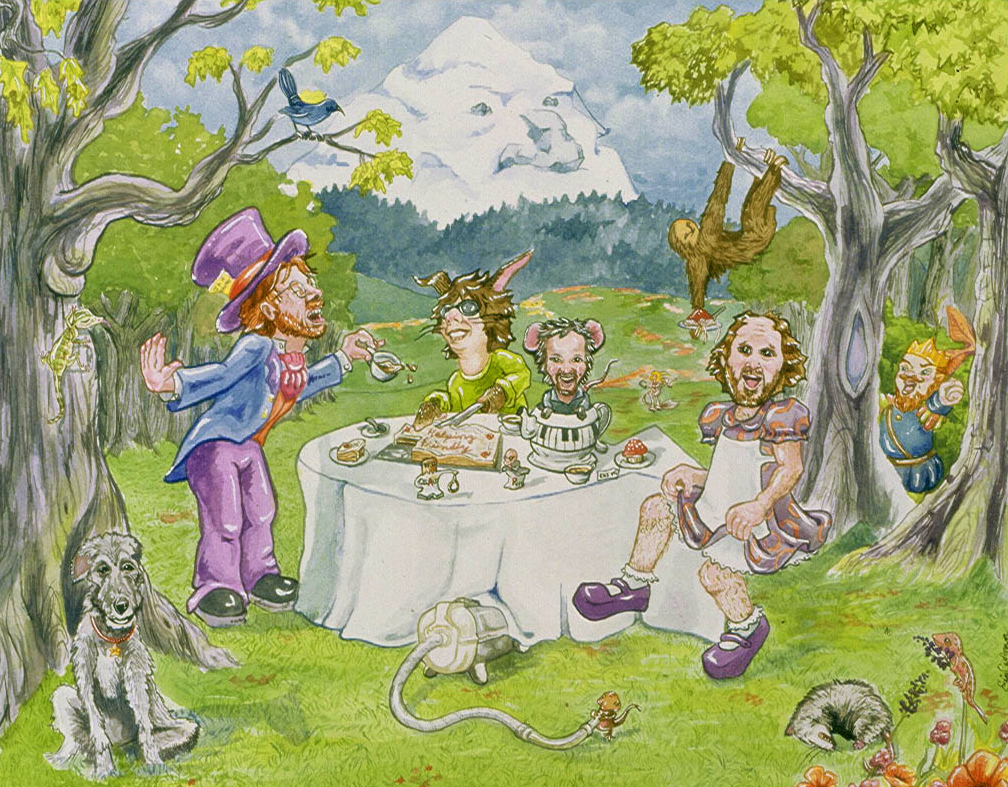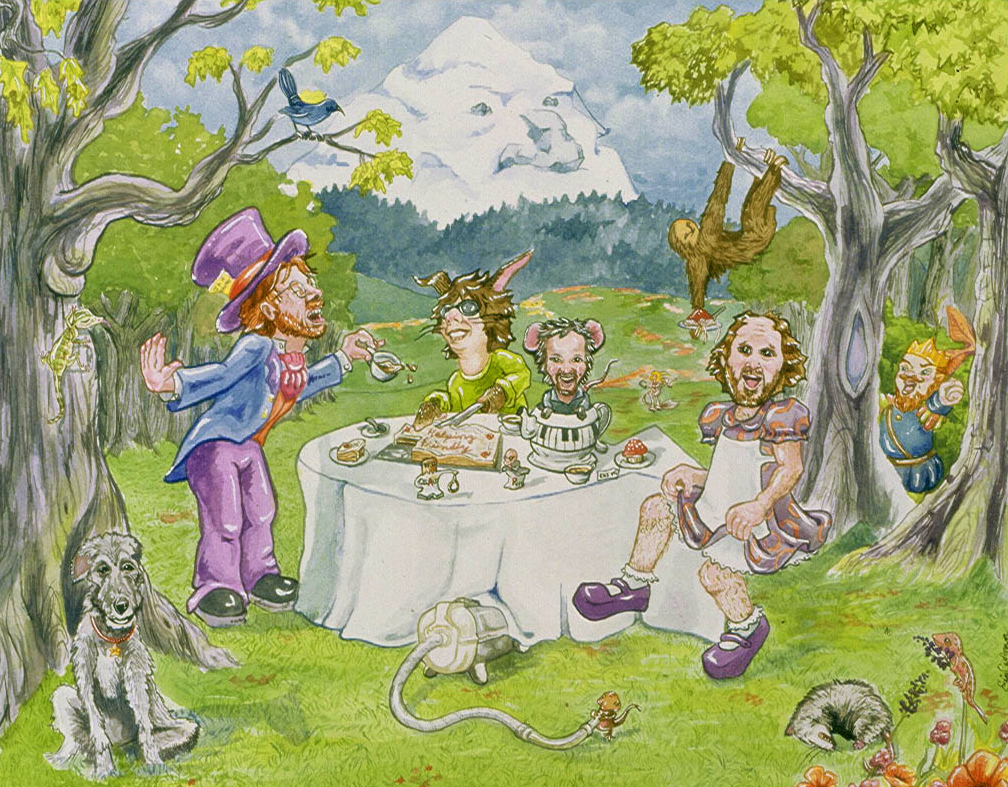 Phish in Wonderland rerelease
Possibly one of the most enduring Phan Art pieces ever created. Phish in Wonderland was painted and sold by artist Erin Cadigan in 1998. By that time she had been on Phish tour for 6 years seeing over 100 shows. At the time, most of her art focused on aliens, math and ancient cultures. Phish in Wonderland was a genuine "thank you" to both the fans that had supported her art and the band that made it all possible. 500 signed and numbered prints were sold.
Since that year, Phish and Wonderland has made the rounds, used with out permission on Phish related events, products and advertisement. During that time Erin has become a well known Phan Artist as well as a professional designer and illustrator.
Erin is rereleasing her Phish in Wonderland for it's 20th Anniversary.
Printed by Clockwork Printing though Bottleneck Gallery in Brooklyn, NY. 16" x 13" Giclee on Somerset Velvet Fine Art Paper. Edition of 100 S/N.